4 job-related mortgage bargains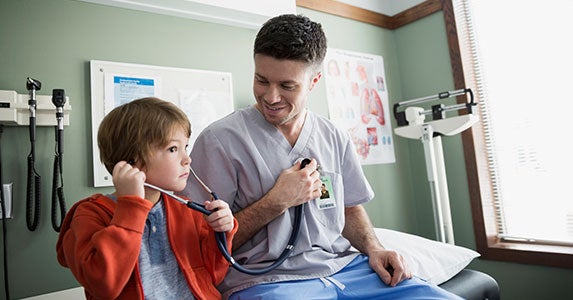 Your job might hold the key to your next mortgage.
That's because from teachers and firefighters to doctors and lawyers, some government programs and lenders offer special mortgage deals to people who hold certain jobs.
And some select employers offer homebuying help to employees who want to live close to work.
Once you've settled on a basic location, check with the local governments to see if there are any programs or products offered for which you might qualify, says Barry Zigas, housing policy director for the Consumer Federation of America.
Another good source of information: a housing counselor certified by the U.S. Department of Housing and Urban Development.
A HUD-certified counselor will be able to help you in the area you're looking in, he says.
And, along with the benefits, also look at any limitations or requirements that come with special deals and programs, he advises.
Think you might qualify for a job-related mortgage deal? Here are 4 to consider the next time you're in the market for a home.
'Live Where You Work' programs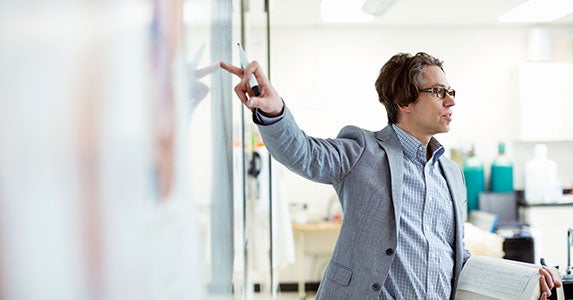 This is a strategy for getting a better mortgage deal and a shorter commute.
"Live Where You Work" programs are available in specific locations all over the country, says JoAnne Poole, Realtor and office manager for Berkshire Hathaway Homesale Realty, and incoming regional vice president of the National Association of Realtors.
Sometimes the programs are linked to a particular employer — often a municipality, university, or medical center, she says. They can be called employee assistance programs, she adds.
But with some of the initiatives, you need only have a job in the participating area.
Individually run, the assistance they offer and the rules to qualify vary widely, Poole says. They may offer down payment assistance or help with closing costs, she says.
What you might not know: Often you can combine the benefits from "Live Where You Work" or employee assistance with other initiatives like "Good Neighbor Next Door," she says. "You don't have to pick one."
Loans for first responders and teachers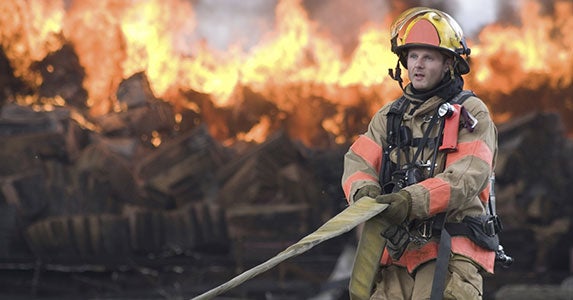 Are you a firefighter, teacher, emergency medical technician, nurse or police officer (federal, state or local)?
You might be able to get a home for half of the asking price with the U.S. Department of Housing and Urban Development's "Good Neighbor Next Door" program.
How it works: Certain foreclosures in HUD's inventory are designated for this program, says Brian Sullivan, a public affairs supervisor with HUD.
Employment-qualified buyers who want to live in one of the houses pay a mortgage based on half the home's asking price, he says. A 2nd mortgage — for the other half of the home price — will evaporate at the rate of one-third per year. And after 3 years, it's gone.
But if the homeowner moves or switches to a nonqualifying career before the 3 years are up, he or she will owe whatever portion of the 2nd mortgage is left, Sullivan says.
What you need to know: You must be able to qualify for a mortgage for the full price of the home, he says.
Houses are former foreclosures, all in distressed neighborhoods, he says. Generally sold in "as is" condition, "it would not be uncommon for them to need some rehabilitation," says Sullivan.
Loans for military personnel and veterans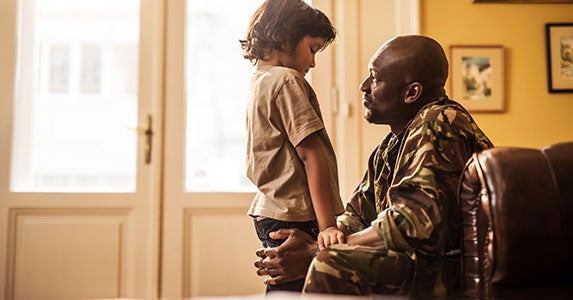 If you have served in the military, Uncle Sam could help you buy a home.
The U.S. Department of Veterans Affairs home loan program is open to current and former military personnel, and their surviving spouses, says Meagan Lutz, department spokeswoman.
VA mortgages allow as little as $0 down, with no geographical limitations, says Lutz. Assuming no other debts, applicants are allowed to budget up to 41% of monthly income on housing.
What you need to know: Barring service-related disabilities, you (or your spouse) must have served a specific number of days, and received a discharge other than "dishonorable."
Also, the home must pass inspection by a VA-approved inspector, and standards are more rigorous than they are for conventional loans, says Renee Behr, broker/associate with The Platinum Group, Realtors.
For instance, a home can't have peeling paint, she says.
Also, some sellers — fearing that a government-backed loan will take longer to close — will refuse VA financing or give preference to buyers with other types of loans, says Justin Knoll, president of Madison & Co. Properties.
In truth, VA loans can be easier to get and quicker to close than some conventional mortgages, he says.
Loans for new doctors, lawyers and high-income professionals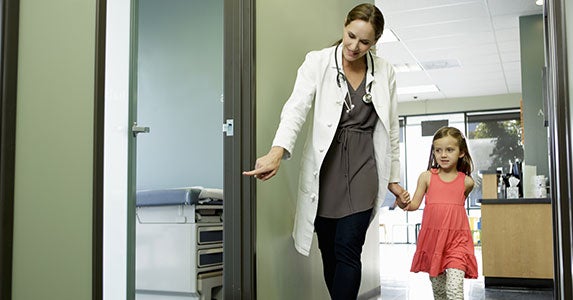 Fresh out of medical school or residency? Many banks and lenders have a mortgage program just for you.
Newly minted doctors "are coming out of residency with $200,000 to $300,000 in loans at a steep interest rate," says James Dahle, an emergency room physician and author of the blog WhiteCoatInvestor.
And most residents earn $50,000 to $55,000, he adds.
So qualifying for a typical mortgage would likely be problematic. But banks recognize that these professionals potentially have a great income and likely some wealth, Dahle says.
And the default rate for doctors is "astronomically low," he says.
The terms: Often for new professionals only, these programs typically allow homebuyers to put down less than 20% and still dispense with private mortgage insurance — potentially knocking hundreds off the monthly payment, says Dahle.
Often they exclude student loans from the underwriting calculations, he says. And many will accept a contract for a pending job, rather than demanding months of pay stubs for an existing job, he says.
Frequently, they're also open to other potentially high-dollar new professionals, like attorneys, dentists, pharmacists and optometrists, says Dahle. "The goal is to get someone who will have significant income and low risk."